Freedom is not a one-way street
Es gibt sie, diese Tage wo alles zu eskalieren scheint. Solch einer war für den Künstler der 11.12.2021. Nach so einem Tsunami an Emotionen, muss man das erstmal kanalisieren und möchte dies doch zeitnah als möglich über ein neues Kunstwerk zum Ausdruck bringen. Dieses Werk beinhaltet eine breite Palette der Verarbeitung, die einer Achterbahnfahrt gleicht. Viele Kernthemen sind wie Eskalation, Widerstand, Hass, Leid, die Zukunft unserer Kinder, die Rolle der Künstler – gerade auch die Streetart von Banksy, destruktive Energien von falschen Freunden etc., nur Überbegriffe, die natürlich von vielen "Untermenüs" geprägt sind. Abschließend sei erwähnt, dass dieses Kunstwerk nie entstanden wäre ohne diese überbordenden Gefühle.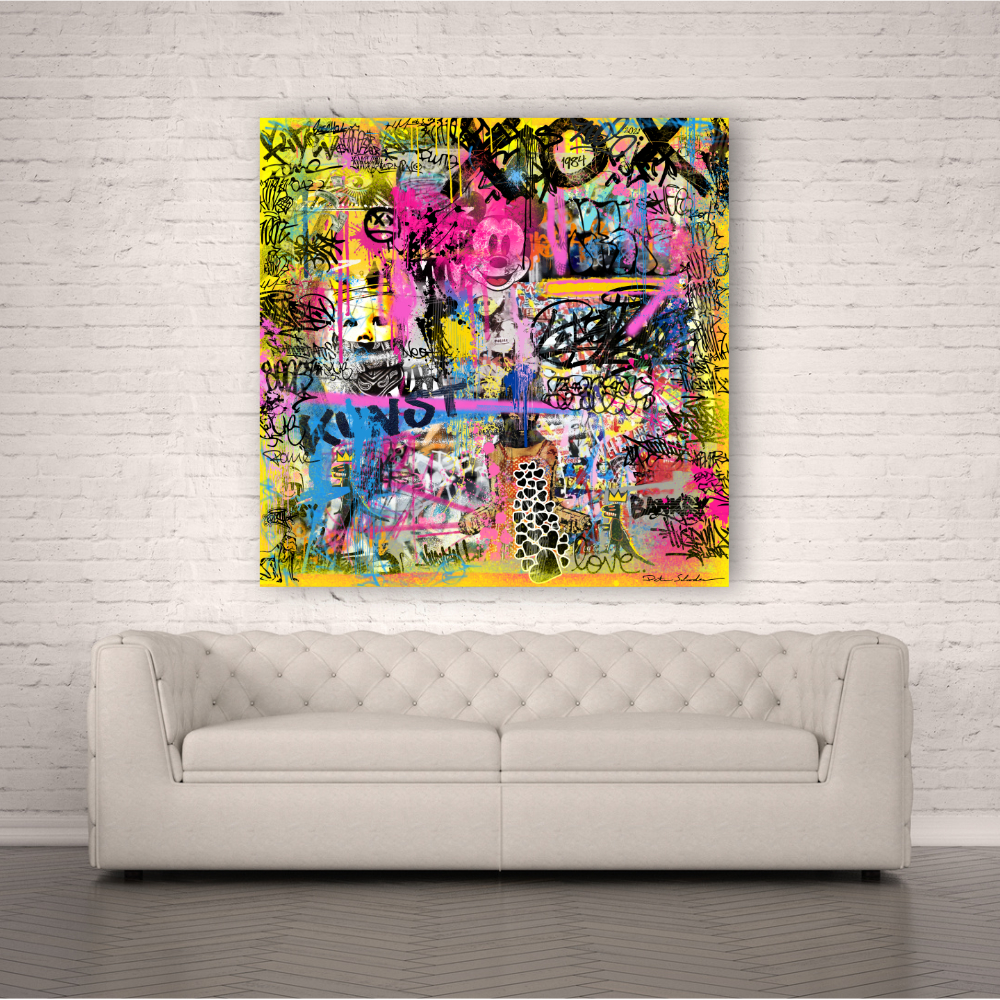 Freedom is not a one-way street
These days, they come around when everything seems to escalate. For the artist, one such day was December 11th, 2021. After such a tsunami of emotions, you have to channel it first and want to express this as soon as possible via a new work of art. This work includes a wide range of processing that resembles a roller coaster ride. Many core issues are like escalation, resistance, hatred, suffering, the future of our children, the role of the artist – especially Banksy's street art, destructive energies from false friends etc., just generic terms that are of course characterized by many "sub-menus". Finally, it should be mentioned that this work of art would never have been created without these overwhelming feelings.
— SchroederArts – Pete Schröder (@SchroederArts) December 23, 2021